Yoga Teacher Trainings
Our self-paced, online YTT programs will certify you to teach yoga anywhere in the world!
Continuing Ed Courses
Deepen your understanding through accelerated courses, covering yoga and beyond.
Online Yoga Classes
Practice with us on YouTube + stay tuned for our live streaming service coming soon!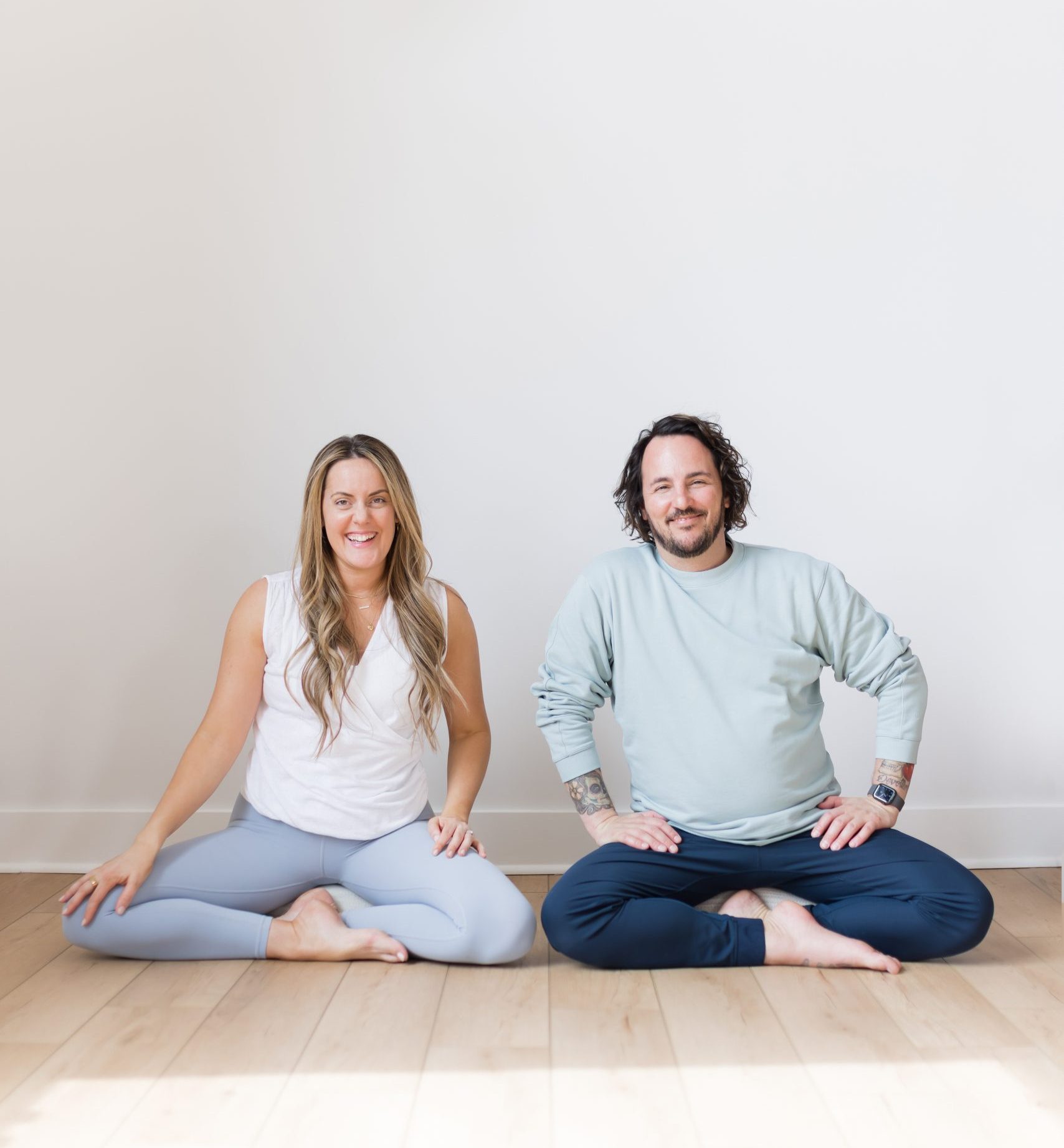 We're so happy you're here!
Hi, I'm Kate, and I'm Patrick! We are the yoga directors here at YogaRenew. If you're reading this, it means you're as passionate about yoga as we are. Together, we've taught over 15,000 hours of yoga classes and trained thousands of students worldwide.
We've been working together for 10 years and co-owned two award-winning yoga studios in Hoboken, NJ. Over the years, we've trained and worked with some of the best yoga teachers in the greater New York City Metropolitan area and we're thrilled to have them leading our classes at YogaRenew. Now you can practice with us and our experienced team from anywhere in the world!
Check out our courses!
Featured in
YogaRenew is a fantastic yoga teacher training program! The community and instructors are positive & supportive! I have absolutely loved this journey so far and plan to keep going with all the courses they offer. I have learned so much and love yoga even more now than when I started. If you want to teach or develop a deeper knowledge & understanding of yoga – YogaRenew is a great choice!
I am very satisfied and happy with Yoga Renew training. I took the 200hr program, and helped me understand more my practice and be able to teach and spread this wonderful world of Yoga. The training is well designed and paced and explained + the live zoom calls to enhance the knowledge. Thanks YogaRenew team for make this happen.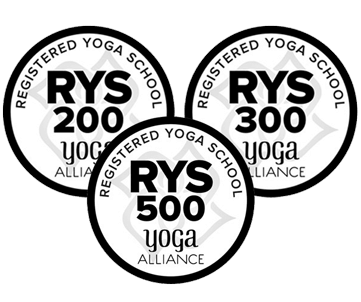 We're Yoga Alliance partners!
YogaRenew is a Registered Yoga School (RYS®) with Yoga Alliance. Upon graduation, you can use your certification to register as a Registered Yoga Teacher through Yoga Alliance.
Join our online yoga community!
Never miss a class! Everything is online + easily accessible, any time, any place.
Handouts + Workbooks
Our  materials are printable, so you can take learning offline at your convenience.
Live Zoom Classes
Interact with other yoga students and teachers from all around the world.
Never lose access to course materials and access them on any device.
Yoga ClassesYoga Teachers
Yoga AsanaYoga Teachers
Follow your passion and get certified today!
Get started with YogaRenew today, and start learning at your own pace.
Have questions? Check out our FAQs page.
Frequently Asked Questions About Yoga Teacher Training
Unlike other forms of exercise, yoga focuses on all-encompassing wellness of mind, body, and soul. It does bring fitness to the body, but the spirit is uplifted along the way.
Is yoga a religion?
Yoga is not a religion. It is a Vedic science, first documented by ancient sages of India, which aims to unify the mind, body, and soul. This unification brings enhanced mental and spiritual awareness and wellbeing.
My body is no longer flexible – can I still learn yoga?
Yes! Flexibility is not required to learn yoga. Our patient and empathetic teachers will help you increase fitness and flexibility.
ABOUT THE COURSES
It is highly recommended that students have at least a beginning knowledge of yoga. You can start with our Free Yoga Course to learn basic postures and terminology. This will prepare you to participate successfully in the more advanced 200 Hour Yoga Teacher Training.
What style of yoga will I be learning?
Yoga has many different styles, each having its own significance. At Siddhi Yoga you will be exposed to several forms of yoga, which will give you a holistic view of how and what you'd like to teach. Our goal is to give you the most comprehensive training we can.
You will encounter these styles in our 200 hour Yoga Teacher Training:
Will I be qualified to teach when I graduate? At what level?
Students who pass the course by attending all the classes and completing the assignments – receive certificates of course completion and can start teaching. It is recommended that they apply for Yoga Alliance certification as well. We help you with that process too.
Can I take the course to deepen my practice if I don't plan to teach?
Absolutely. Many students join us for access to high-quality yoga training. This is a perfect place for those who want to go beyond the physical aspect of yoga, to study meditation and philosophy.
ABOUT YOGA CERTIFICATION
Yoga Alliance is an education and support organization for yoga schools. In order to become an RYT (Registered Yoga Teacher), you must adhere to their standards for curriculum, planning, training, and qualification. In the yoga industry, Yoga Alliance has become the standard certification program for any yoga training school, and most studios will expect it from their teachers.
Is Siddhi Yoga Certified by Yoga Alliance?
Yes. All our Online Yoga courses are Yoga Alliance accredited.
Will certificate issued by Siddhi Yoga work in my home country?
Yes, Siddhi Yoga has an excellent reputation internationally. We have trained students from more than 90 countries. More importantly, your Yoga Alliance registration is the international standard for teachers of yoga.
Will I need to apply for Yoga Alliance separately?
Yes. The certification you receive from us on completion of the course will allow you to apply for Yoga Alliance certification. You will need to pay their fees seperatly. However this registration is not compulsory. If you wish, you can register in our graduate directory for free.
About On Site Courses
Yes, please let us know your flight schedule in advance, and we can arrange free pickup. If you wish to tip the driver, we recommend Rs.100.
How many students are there in one class?
We have a maximum of 22-25 students in one class.
What do I bring with me?
We arrange our training at the guest house or hotel at different locations. Usually, we book in advance and always notify participants if there is any change.
We only change it when guest house/hotel is not delivering what has been promised earlier. We need a clean and hygienic environment and quality food. In the event there is some issue and management is not able to provide the solution or sometimes due to some unforeseen circumstance we may need to change it. If you have booked the training at Rishikesh, you will still be attending at Rishikesh only. For Dharamshala, it will always be Dharamshala.
We are committed to the best quality in all aspects.
DURING THE COURSE
Students need to ideally have 100% attendance to receive the certification. If however, you are unable to attend a class due to illness, you can spend extra time with the teachers to complete the training hours.
How much time will I need to spend on homework?
You will spend approximately one hour each day on homework.
Will I have free time?
Yes. You will have free time daily between classes. Later evenings are free, along with a half-day Saturday and all day Sunday each weekend.
Do you have students from different cultures and backgrounds?
We accept students from any ethnicity, religion, and country with open arms.
If I don't take meals on a particular day, do I get refunded?
No, it's not refundable.
I have special dietary requirements; can you accommodate them?
As long as you inform us in advance, we should be able to take care of you. Please be in touch before booking your course, and we will let you know.
Is there a refrigerator in the room?
No, there is no refrigerator in the room. The kitchen has one, in case you would like to store anything there.
Most of the shops accept cash (INR) and major cards in India. Also there are several currency changers around for your convenience.
Do you have Wi-Fi Internet?
Yes, we do have it in all our centres. Occasionally bad weather may disrupt it, but most times its back quickly.
Are there ATMs nearby?
Yes there are ATMs near all our centres.
What is your guest policy?
We do not allow any strangers on campus. However if any of your family members visit you during the course, you can get prior approval for them by submitting a copy of their passport, photo, and visa. If they wish to eat on campus, you must pay in advance for all meals.
What is your policy for an extra stay before or after the course?
Ask us in advance, and we will let you know if there is availability. You must pay in advance for extra nights. For a refund, you must notify us more than 24 hours before your scheduled arrival.
REFUND POLICY
The deposit that is required to reserve a spot in a course is non-refundable. The rest of your course fees are due one month before arrival. If a student has to leave training unexpectedly, he or she can join us to complete training during any program in the next one year by paying for the accommodation and meals again. However, tuition is non-refundable.
If you have paid the deposit and can no longer make the dates you chose, you must inform us 30 days in advance to reschedule your course within the next one year. If we are informed fewer than 30 days in advance, your deposit will be forfeited.
If you have paid the full fees and did not inform us that you are not coming, under "no show" your 50% fees will be forfeited. Rest of the 50% fees you can use within next one year against any of our course.
I am pregnant, or injured, and can no longer attend training. Can I get a refund?
Sometime we need to run a special promotions to make sure there are enough people to run the course instead of cancelling it. Promotional price applies to the new bookings only.
My visa did not arrive on time. Can I get a refund?
We recommend applying for eVisa in advance. You can get an eVisa 120 days before your travel date, and it's valid for 60 days. It takes only three working days to get it. You can change your training dates as long as you inform us 30 days in advance.
What if Siddhi Yoga postponed the course or canceled it?
So far we have not canceled any of our courses. Due to unforeseen circumstances, if we need to cancel our course, we will issue you 100% refund of the amount received by us. You will have the option to attend future batch also where we will issue you special discounts.
Teaching yoga to kids is a wonderfully fulfilling job that can make a big difference in the lives of your students. Teaching yoga to kids can also be a fun and exciting job that involves a lot of hands-on activity rather than sitting in an office chair all day.
To become a quality yoga instructor for children, finding the best training program is important. The top 5 kids yoga teacher online courses are:
Article Topics
Kids' yoga teacher training courses teach instructors all they need to know in order to feel confident guiding kids through different poses and principles of yoga. To become a child yoga instructor, the first thing you should do is think about where you'd like to teach.
Is there a school, daycare, or yoga studio that offers classes to kids that you might want to apply to?
If so, the first thing you should do is research their requirements for hiring kids' yoga instructors. Each yoga studio, children's daycare facility, and school will have different requirements for hiring a yoga instructor. Some places may require a certification or the minimum number of teaching hours, but this isn't always the case.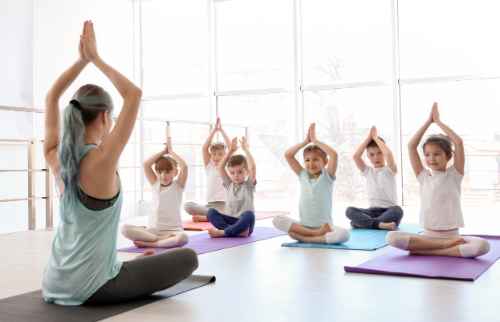 While some locations may not have specific requirements, if you want to indicate that you're serious and dedicated to teaching children yoga, a certification from a reputable yoga organization or studio is highly recommended.
People interested in becoming children's yoga instructors often start by getting their feet wet and teaching yoga to kids at a nearby studio or school. It's common for new yoga teachers to seek out more and more training in order to deepen their knowledge and yoga practice even more.
Therefore, it may be a good idea to teach kids yoga at a studio for a while, and once you're ready to take your instruction skills to the next level, sign up for an intensive kids' yoga teacher training course.
Check out these resources and examples of paths to become a kids yoga teacher from The ChildLite Education Company.
Online kids' yoga certifications and trainings allow teachers to learn from expert yoga instructors from all around the country. A traditional 200-hour or 95-hour training course can be rather time-consuming and requires a lot of effort and studying.
The intensity of these courses makes online options very popular as it allows students to complete the course in their own time and at a steady pace over the course of multiple weeks or even months.
By taking your children's yoga instruction seriously and investing more time and effort into expanding your knowledge and deepening your dedication, you'll also be able to register with well-regarded organizations like Yoga Alliance as a registered children's yoga teacher. This can boost your credibility and make you more appealing to yoga studios and anyone else looking to hire a kids yoga teacher.
What Are the Yoga Alliance Requirements to Teach Yoga to Kids?
Yoga Alliance is the premier nonprofit association representing yoga teachers and students. If you're planning to become a registered children's yoga teacher, there are a few requirements you must meet, according to Yoga Alliance.
The first step to teaching Yoga to kids is to complete two major training courses. These are the two courses you'll need:
Once you've completed the necessary trainings, you'll be eligible to register with Yoga Alliance as a children's yoga teacher. After completing your training with a registered children's yoga school, you'll need to complete and submit 30 hours of teaching kids to Yoga Alliance.
After you've completed these steps, you'll be all ready to go as a registered children's yoga teacher.
The 5 Best Kid's Yoga Teacher Training Online
After setting your sights on what you want to achieve and where you want to teach as a kids' yoga instructor, it's finally time to decide which online training course to register for.
Once you start looking at the different courses and their curriculums, timelines, and prices, you'll want to start asking yourself some questions to decide which training course is best for you. Here are some possible questions to think about:
These are only a few possible questions to keep in mind while deciding which kids' yoga training you plan to pursue. As a kid's yoga instructor, you want to make sure each step in your training and certification journey helps you feel even more confident about teaching your students.
The courses listed below are the top 5 children's yoga teacher training courses. Whether you're a complete beginner or an experienced kids' yoga teacher looking to deepen their knowledge and practice, these courses provide everything you'll need to become a great kids' yoga instructor.
Santosha's Online Children's + Teen's Yoga Training Course
The Santosha Yoga Institute has provided classes, trainings, and retreats for almost 14 years. They're dedicated to making yoga certifications and teachings fun and fulfilling for everyone who's passionate about yoga.
Thousands of yoga teachers have graduated from Santosha Yoga Institute and gone on to find success.
The Children's and Teen's Yoga Training Course by Santosha teaches students the yoga postures, meditation practices, and teaching skills you'll need to help your future students feel safe and have fun during their yoga class.
You'll also learn how to plan out your future classes with a flow of sequences as well as other teaching methods that are appropriate for different children of all ages. This is an interactive training course that helps you connect with the mind and attitude of a child so that you're able to lead them through a yoga class with confidence and joy.
Here are some benefits of getting your kids yoga teaching training at Santosha:
Make sure to check out what past students have appreciated about Santosha's kids' yoga teacher online course here. You can also check out the modules and checkpoints that will make up the curriculum of the training.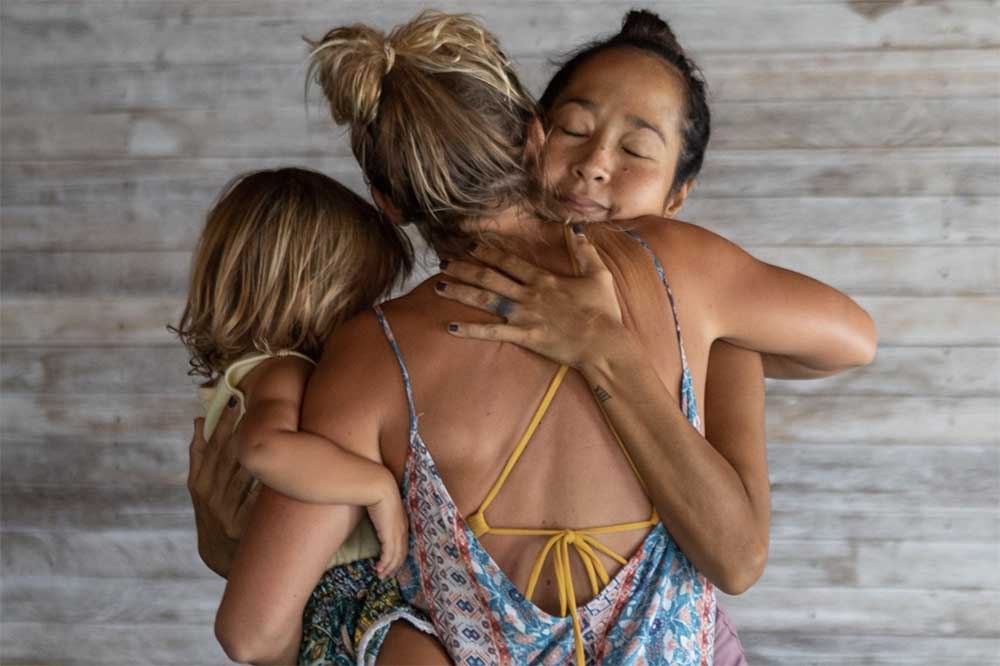 Yoga Ed – Children's Yoga Teacher Training
This is another great program by Yoga Ed.  This Children's Yoga Teacher Training focuses on children ages 3-12 and is set at a beginner's level for the student instructor.  A special emphasis on mindfulness tailored to children is an integral part of this course along with teaching the discipline of yoga.
Students of this course will learn how to create lesson plans designed to incorporate play, movement and social-emotional learning to the children.  You'll finish this course confident in your ability to teach yoga to children in a creative and engaging way.
If you're interested in expanding from Children's Yoga into Teen yoga Yoga Ed has an additional offering for that which can be found here.
Who this course is for: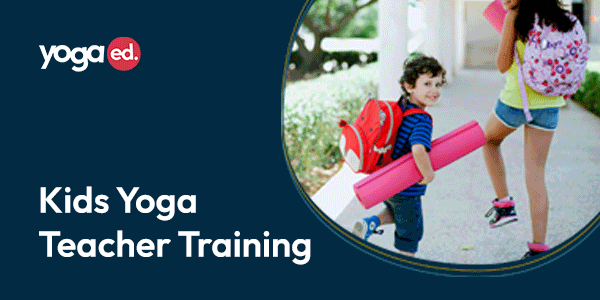 Little Flower Yoga Comprehensive Certification Program
Little Flower Yoga is an organization dedicated to helping children thrive through yoga and mindfulness practices that help prepare them for a happy life.
Since 2006, this organization has provided engaging yoga practice and mindfulness services to schools and incorporating these skills and practices in the classroom.
LFY offers a Kids Yoga Teacher Training Program that focuses on deepening your own yoga practice first so that you're able to teach future students from your own experience.
Other certifications often focus on ways to keep children entertained and engaged, incorporating worksheets, crafts, and games into your yoga classes. This particular course focuses on the emotional and educational elements of teaching children yoga.
Through this course, you'll learn a variety of skills like how to effectively integrate yoga mindfulness into your classes, how to teach compassion and other behavior management tactics, and how to first deepen your own yoga practice.
Here are some positives of the Little Flower Kids Yoga Course:
Definitely check this course out if you're interested in learning to teach kids yoga and compassionately engage, communicate, and connect with them.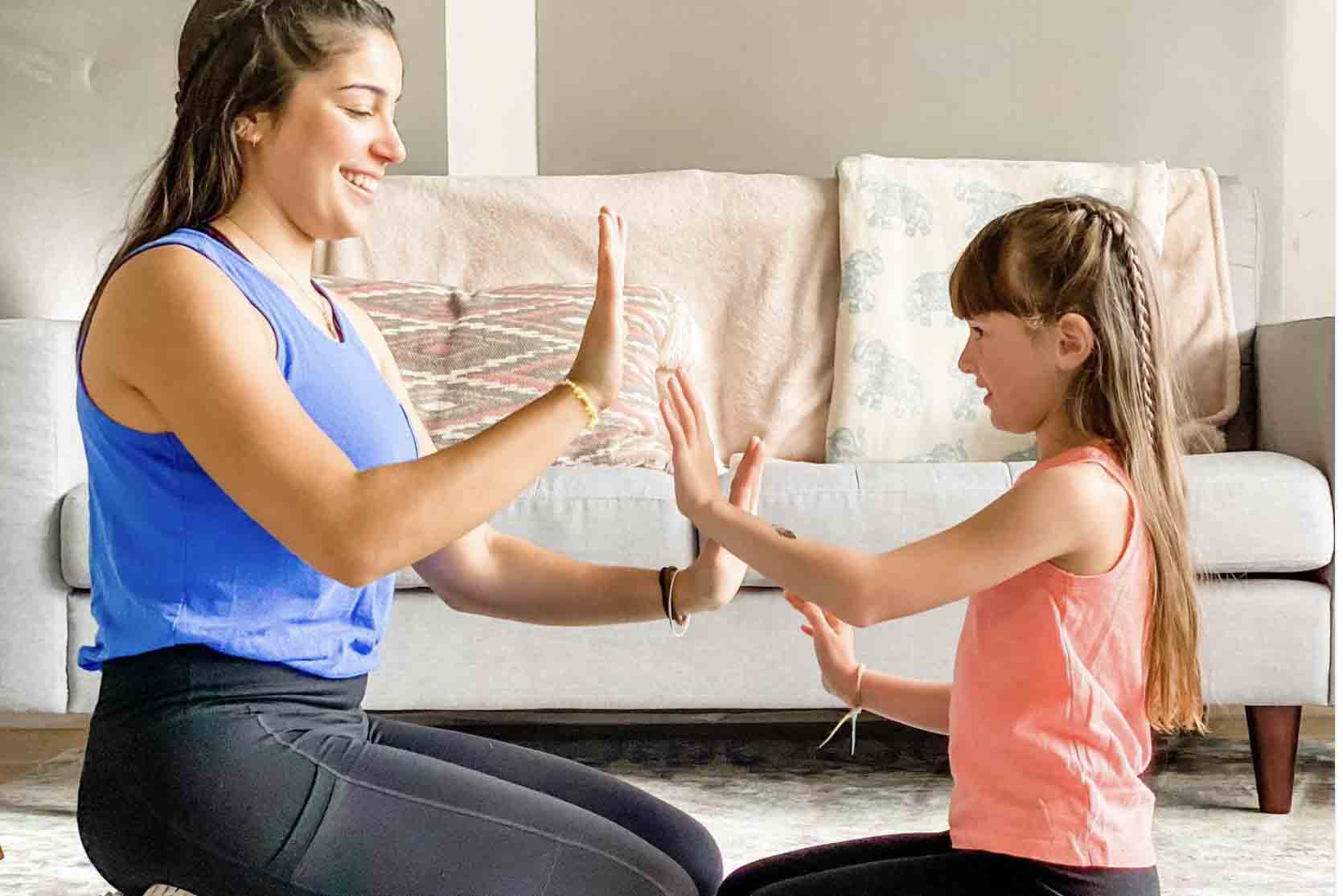 Yoga Education Institute's Online Kids Yoga Teacher Program
The Yoga Education Institute is a registered Yoga Alliance School. Many of their courses guide students through the requirements for becoming a registered yoga instructor. They do have digital and in-person requirements to become a registered kids yoga teacher.
If your goal is to be a registered yoga instructor with Yoga Alliance, their Online Kids Yoga Teacher Training Program is the perfect first step.
Their kids' yoga teacher training program can be completed completely online, but they also offer in-person workshops, and modules students are welcome to incorporate into their course.
Benefits of this course include:
If you're interested in what yoga instructors out in the real world have to say about LFY, you can look at what past graduates have said after completing this course here on their website.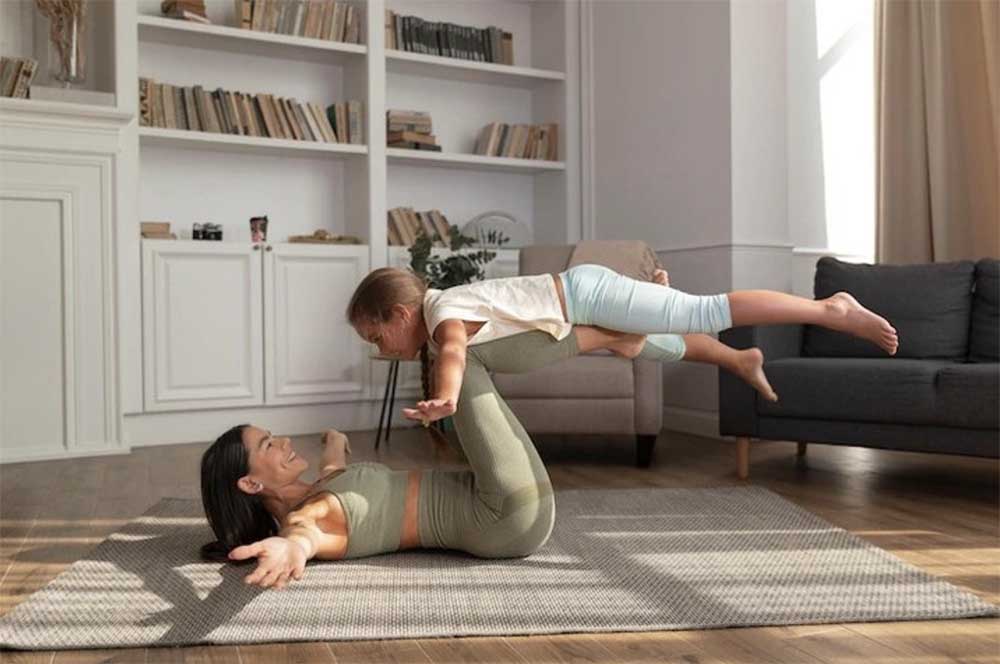 Yoga for Kids Certification Course
Yoga International provides a variety of content catered to anyone passionate about the yoga community. They offer online yoga classes taught by expert instructors, many of whom focus on a specific niche like vinyasa, meditation, or restorative.
(If you are looking for a career in yoga, you might want to try restorative yoga teacher training!)
They aim to provide an inclusive community for anyone looking to grow in their yoga practice. And that also includes offering a variety of training courses for anyone looking to become a yoga teacher.
They offer a Yoga for Kids course where you can learn how to teach yoga to kids in many different age groups, from how to teach 3-year-olds to 14-year-olds.
In addition to the many benefits of teaching kids yoga, here are some benefits of taking the Yoga for Kids training course with Yoga International:
This course is great for anyone who doesn't have the time to spend on a 30-hour course but still wants a quality program taught by professional yoga instructors.
Another large benefit is becoming part of the Yoga International community. With so many amazing teachers, the content available, and a strong mission and values, you'll be gaining even more by learning how to teach kids yoga through this online course.
The wide range of ages you'll learn to teach will also give you an expansive education so that you can teach more students of all ages.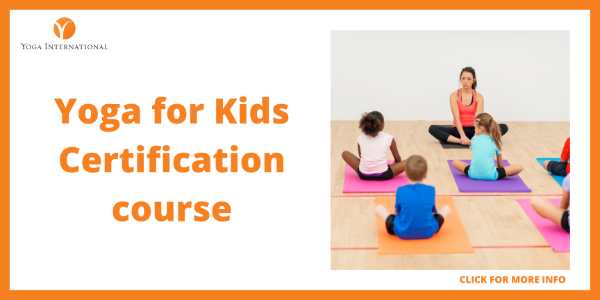 What is the Average Salary for a Children's Yoga Teacher?
The average salary for a children's yoga instructor (who tends to make a similar amount as instructors who teach yoga to adults) is between 17,840 and 66,950. However, very few yoga instructors make the higher end of this salary range.
Very few yoga instructors are charging their hourly rate for a full 40 hours per week. Most often, yoga teachers work part-time between a few different studios, schools, and daycares in order to teach enough classes per week.
As you can see, the salary for a kids' yoga instructor can range widely. The salary of a children's yoga instructor can vary depending on a few important factors. These factors include:
Young Yoga Masters recommends starting your hourly rate at $40/hour.  After establishing your reputation and networking within the yoga community to show your strengths, it's likely that you'll be able to start charging a higher rate for your kids' yoga classes.
After getting a significant number of teaching hours under your belt, you'll have grown in your experience and expertise, giving you the leverage you need to charge a higher hourly rate.
Just remember that the learning never stops. There will always be new poses to learn, techniques to master, and styles to understand. It's important to read, absorb, grow, and repeat the process!
Outro
Becoming a kids yoga teacher is such a fun and amazing journey. It's a profession that not many people know about, but there are more and more teachers completing training every day, bringing in new perspectives and personalities to the yoga community.
Remember that after you've decided on your goals as a kid's yoga teacher, choosing the right certification or training course is a big step. Really think about what's important to you when it comes to learning how to teach kids yoga.
Also, once you've completed your training course, make sure to register with Yoga Alliance as a registered children's yoga instructor. Having a community full of yoga instructors and students who all care about the profession is a great way to network and feel supported by other people who are passionate about kids' yoga like you.
(If you think yoga for kids is great, then you'll love reading about the importance of childhood nutrition!)
I'm always surprised at how many people enroll in one of our yoga teacher training programs because they were unsatisfied with another course they started or completed elsewhere.  If you're looking to become a yoga instructor, do yourself a favor and take a look through this guide first.
I promise it will help clear up anything you might be confused about and will save you a ton of headaches so you'll know exactly how to become a yoga instructor with minimal stress.  If you still have any questions by the end of this guide (and we doubt you will) you can reach out to us directly and we'll get them answered for you. Clear and simple.
There's a TON of noise out there about becoming a yoga instructor and sometimes it seems like each piece of information conflicts with the rest. It might be poor information, or it might be poor communication but it sure seems like there's a drought of clarity sometimes. For example, did you know that you actually DON'T need a certification to teach yoga? Probably not, but we'll explain more on that later. We figured it was time to finally put together a guide on everything you need to know about becoming a yoga teacher. Let's dive in!
Table of Contents
In the U.S. and most western countries, there is no 'accreditation' or governing body that you need to register with to teach yoga. This also means that you don't need a specific certification to roll out a mat and lead a class, but don't roll out that mat just yet.
There's A LOT of reasons why you don't see yoga teachers all over town without any training. First of all, most places won't let you teach without a certificate. You'll also need insurance for most studios. Even if you teach online or in a park, you are putting yourself in danger without insurance.
Students also want to know that their teacher has been trained properly. A yoga teacher training is more than simply learning a few postures. You learn important aspects of safety, anatomy, business and other areas important for any yoga instructor to have. Without proper training, trying to lead yoga classes isn't just dangerous for you but it's dangerous for the students as well.
What will a yoga studio look for in a yoga instructor?
Since the government doesn't set the requirements for a yoga teacher, it's really up to a studio to set those requirements. While each studio will have their own hiring criteria, generally speaking, they will want their students to have completed at least a 200 hour yoga teacher training. More frequently, studios are also looking for teachers with a 500 hour certificate.
One helpful tip is that studios will often run their own teacher training programs and look to hire students from within those programs. If there's a specific studio you'd like to work with, stay late after class one day and ask them what they look for in their teachers. Oftentimes, you'll hear a studio mention Yoga Alliance – but what is Yoga Alliance?
What is Yoga Alliance?
It's helpful to get certified through a yoga company that is registered with Yoga Alliance for added credibility.
Yoga Alliance is a registration body for yoga schools and yoga teachers. There are a number of other registration bodies all over the world, but Yoga Alliance is the largest and most common.
As mentioned on their site, Yoga Alliance does not certify schools and they are not an accreditation body like you'd see with universities or in other industries. While they don't actually certify the schools, they do sort of behave like an accreditation body in some ways. In order to register with Yoga Alliance, you'll need to attend a training by a school registered with Yoga Alliance and the training will need to be conducted by teachers who are registered with Yoga Alliance.
What is the difference between a 200, 300 and 500 hour yoga teacher training?
I've seen many people get confused with these trainings, so let's clarify quickly: A 200 hour yoga teacher training needs to be completed before anything else. Many people think you can start with either a 200 hour training, or a 300 hour training, but a 300 hour yoga teacher training should only be completed AFTER a 200 hour yoga teacher training has been completed. A 500 hour certification is a combination of a 200 and 300 hour yoga teacher training.
Typically, students will finish a 200 hour course before anything else. The 200 hour program might be focused on a specific area such as Vinyasa, or Hatha yoga or it might be a multi-style yoga teacher training course. If the school is registered with Yoga Alliance, it doesn't really matter whether there is a specific area of focus for the training. Yoga Alliance will only recognize a '200 hour' training (they won't differentiate between a Vinyasa training and a Hatha training). Let's take a look at the credentials that Yoga Alliance uses because those draw up a lot of questions as well.
What's a RYT 200, RYT 500? (or E-RYT 200, E-RYT 500)
RYT = Registered Yoga Teacher
It is a credential specific to Yoga Alliance and in order to list yourself as a RYT-200 you'll need to complete a 200 hour yoga teacher training that's been registered with Yoga Alliance. If somebody is an RYT-500, that means they've completed a 500 hour program. Or it could mean that they've completed a 200 hour course, and then afterwards they completed a 300 hour course. 200 + 300 = 500!
E-RYT is a newer credential by Yoga Alliance
What's the difference between RYT and CYT?
RYT stands for Registered Yoga Teacher and is specific to Yoga Alliance, while CYT stands for 'Certified Yoga Teacher' and is a general designation. If somebody is listed as a CYT-200 then it would mean they have completed a 200 hr yoga teacher training, but they aren't necessarily listed in Yoga Alliance's directory.
In short, RYT and CYT are similar except that RYT is for people specifically registered in Yoga Alliance's directory.
Are there any requirements or qualifications I need to complete before I enroll in a yoga teacher training?
No. A yoga teacher training is where you'll gain a certification, so there aren't really any qualifications that you'll need to complete before enrolling. Students will typically come with quite a bit of experience though. A 200 hour training is not a walk in the park, so it's good to have a sense of what you love about yoga and what you're looking for out of a training before you commit to one. That will be helpful for you to determine which course is the best for you.
A lot of times, teacher trainings are broken out by the specific amount of hours it takes to complete the course, or they're focused on a specific genre, or type of yoga. Here are some examples of teacher trainings and they all are completely separate (you don't need to complete one before advancing to the others except for the 300 + 500 Hour (it is recommended you start with your 200 and the 300 + 500 build upon that).
Can I complete a yoga teacher training online?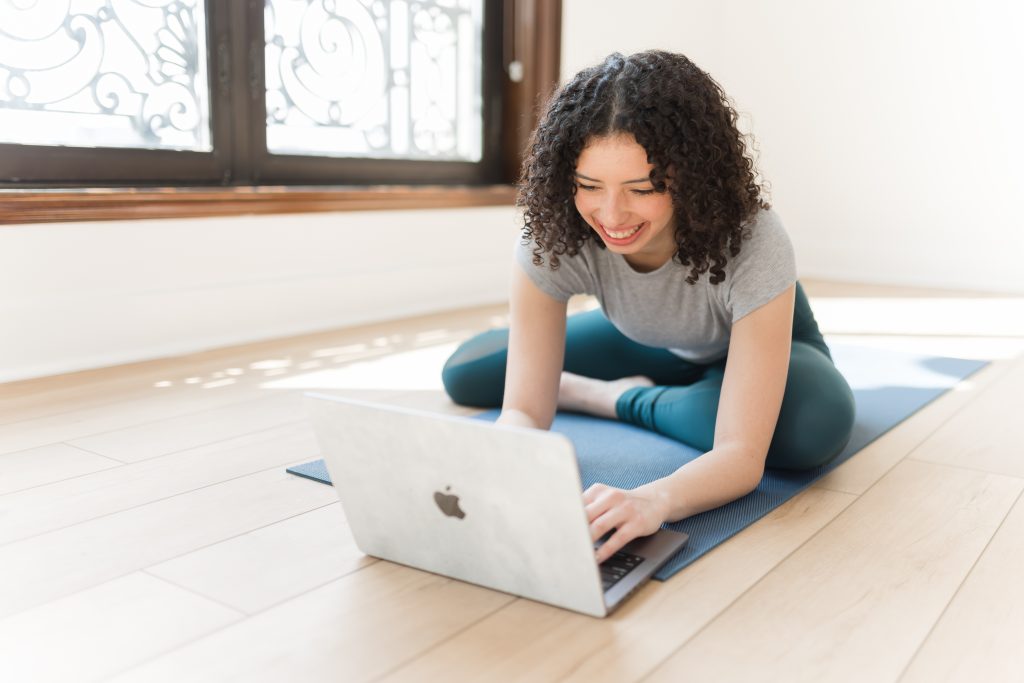 The first step towards becoming a yoga instructor through an online program is doing your research!
Yes, you can! Even before COVID-19, schools like YogaRenew had conducted yoga teacher trainings online. 200 hours is a large commitment. Most people can't realistically complete such a large commitment unless it's self-paced and online. This allows students to work at their own pace in between work, children, and other responsibilities. Many people also live in remote locations that make attending an in-person training difficult, so online training has made it more accessible than ever. Especially for those without a local studio who are unable to travel to attend a studio in-person.
What's the difference between an in-person yoga teacher training and an online yoga teacher training?
There's going to be quite a few differences between attending a training in-person and online. Each will have pros and cons also. Every studio will have their own format and structure but we can provide some general insight based on the format of online vs in-person training.
An online training will typically provide much more flexibility because you will often have recorded material that you can review at your convenience in addition to any live or in-person sessions. Sometimes, you'll even have lifetime access to all the recorded material. Many schools will have a limit on how long their students can access the content, so double check with the school first.
An in-person training is going to have a much different interaction than an online course, however. You can imagine that the way you'd interact with somebody in person is going to be different than the way you'd interact with them online. The same applies for a yoga teacher training. Both an online training and an in-person training should have live interaction with the trainers so that you can gain feedback from the instructors and ask questions through-out the course. If a training does not offer interactive elements and feedback from the instructors, it's a red flag.
Online and in-person trainings can have a social element, but, as we've discussed, each is handled a little differently. Online trainings might have social elements during live sessions as well as through online groups, study buddies, and social media. In-person trainings will not typically offer online groups, or social media interaction since all of the interaction is handled on-site. It can certainly be helpful to have the online resources so that you can come back to them after completing your training, (again, double check whether the studio provides lifetime access to the material).
7 things to look for in an online yoga teacher training
There is a multitude of aspects to consider when selecting which online program to sign up for. Hopefully the considerations below can help prevent some headaches for you so that you know what to look for with an online yoga teacher training.
Here are a few items you'll want to evaluate before enrolling in an online course:
Research the company online
A great online teacher training will be continually adding new resources into their training programs, so even if you graduated a couple years ago you might still find some helpful sequences or resources that you can bring into the classroom as an instructor.
Here's a short video we created for when it does come time to start teaching your own classes:
For additional information, you can check out this article: What To Look for in a Yoga Teacher Training
Be sure to also check out articles that help you weigh different online teacher training prices and options: The Yogatique
How long is a yoga teacher training (YTT)?
Well, a 200 hour yoga teacher training should take 200 hours and a 500 hour program should take 500 hours. In-person training courses will typically have a start date and end date. Online programs will usually allow students to work at their own pace but some might have a start date and end date. Self-paced schools sometimes have an expiration date as well. Students enrolled in our courses have lifetime access to all of the material, and we don't charge anything if it takes a little bit longer for somebody to finish a course. Some students might take 40 days and others might take 400 days to go through a 200 hour program online. It really depends on how much availability you have and how quickly you're able to work through the material.
Does a yoga teacher training certificate expire?
A yoga teacher training certificate will not typically expire. While we can't speak for every school out there, it's rare to see certificates that expire. Once you complete a 200 hour course, you have a 200 hour certificate. It is like a college degree – you've earned it and it is yours to keep.
Once you complete a 500 hour course, you have a 500 hour certificate. While your certificate probably won't expire, there are options for continuing education. Yoga Alliance and certain registration bodies have some continuing education requirements to encourage ongoing learning. They'll ask you to take continuing ed classes to stay registered with them but you don't technically need to register with Yoga Alliance in order to teach. Most studios will be okay with hiring you if you've already completed a 200 or 500 hour training.
Do I need insurance to teach yoga?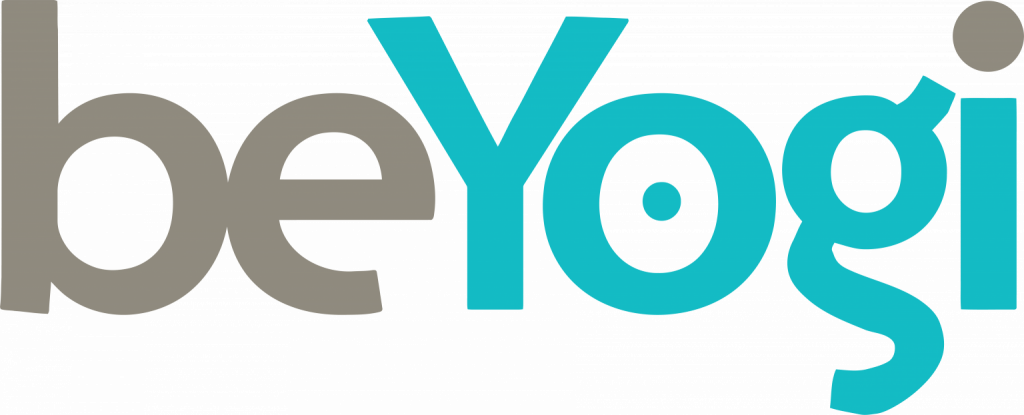 beYogi is the most well-known yoga insurance program
Yes, insurance is critical for any yoga instructor. First of all, you'll need insurance to teach at any physical location. At a yoga studio, the teacher will be the one who purchases the insurance. A yoga studio will have their own insurance, but typically they'll require teachers to bring their own insurance as well. This puts responsibility on the teacher to ensure that the class is conducted in a safe manner. Even if you want to rent your own room, the building will typically ask to see some insurance in order to use the space. This is to protect themselves from lawsuit and is standard.
We have a partnership with BeYogi insurance for our students to gain insurance at a discount. Studios will often have some insurance that they offer to their students or graduates that makes it easy to find a provider.
Is it possible to complete a 200 hour yoga teacher training for under $500?
Yes. Online training has enabled students to become a certified yoga instructor for decent prices and there are some incredible courses at great prices now. I've seen plenty of students spend thousands of dollars and attend a training they were unhappy with, so price is not always an indication of quality.
A yoga teacher training is incredibly important, so you don't want to sacrifice quality – and you don't need to either. Make sure that there are regular zoom or live sessions that you can attend to interact with instructors. You should be able to ask questions, get feedback, and have trainers available to interact with.
Good schools will have some reviews and testimonials on trusted sites, like TrustPilot, that you can check out before you enroll also.
In conclusion (and don't forget your FREE guide!)
Do. Your. Research. The more you know before jumping into any yoga teacher training, the better prepared you'll be. The yoga sphere is constantly shifting as well, so staying up-to-date with resources and information will be extremely helpful on your journey towards potentially becoming an instructor.
Download the Guide!
Welcome to the world of online yoga teacher training! As the digital age revolutionizes every aspect of our lives, yoga has also found its place in the virtual world. A practice rooted in ancient philosophy is now accessible to the global community through the power of the internet.
Online yoga teacher training is an innovative way to deepen your yoga practice and gain the necessary skills to teach yoga, all from the comfort of your home. It's a comprehensive program that covers everything from , teaching methodologies to ethics, preparing you to be a well-rounded yoga instructor.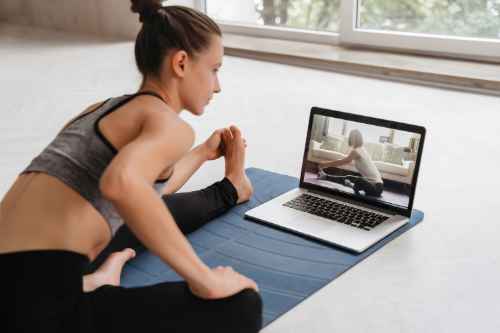 The Evolution of Yoga Teacher Training in the Digital Age
Traditionally, yoga teacher training was a face-to-face experience or , often in an immersive retreat setting. However, the digital age has expanded these boundaries. Now, with online training, aspiring yoga teachers from all corners of the globe have the opportunity to learn, grow, and transform. This evolution has brought yoga teacher training to your fingertips, democratizing access and allowing a personalized learning journey.
The Benefits of Online Yoga Teacher Training
There's a lot to love about online yoga teacher training!
Flexibility and Convenience
With online training, you can learn at your own pace, in your own space. You're no longer bound by geographical or time constraints. Want to practice at dawn in your living room or learn late at night in your bed? Online training makes it possible!
Personal Pace and Space
Online training also allows for a more personal journey. It gives you the freedom to spend more time on areas that challenge you and less time on those you're comfortable with. It provides the space for introspection, a crucial element of yoga that can sometimes be overlooked in group settings.
Challenges and How to Overcome Them
Like any journey, online yoga teacher training has its challenges. But don't worry, they're not insurmountable!
Ensuring Rigorous Practice
Without a physical instructor to correct your alignment or suggest modifications, you'll need to be more conscious of your practice. Recording yourself can help here. Watch it back, compare with instructional videos, and adjust accordingly.
Cultivating Self-Discipline and Consistency
Sticking to a routine when you're your own boss can be tricky. Creating a dedicated yoga space at home, setting a schedule, and committing to it are key. Remember, consistency is more important than intensity.
Key Components of Online Yoga Teacher Training
online yoga teacher training program, like its in-person counterpart, is comprehensive and multidimensional. Here are some key components:
Yoga Philosophy and History
A deep dive into yoga's roots, understanding its philosophy and history, can deepen your practice and enrich your teaching. From Patanjali's Yoga Sutras to the Bhagavad Gita, this exploration can be a transformative journey.
Anatomy and Physiology in Yoga
Knowledge of human anatomy and physiology is crucial to ensure a safe and effective yoga practice. This component helps you understand how the body works in different and the energetic anatomy of
Techniques, Training, and Practice
This is where you'll learn and practice various asanas, , meditation, and more. You'll learn how to sequence a yoga class and how to modify postures for different bodies and abilities.
Teaching Methodology
Teaching yoga is an art. This section covers aspects like communication skills, how to give effective demonstrations, and managing the dynamics of a yoga class
Yoga Lifestyle and Ethics
goes beyond the mat. From diet to daily routine, from personal practice to ethical behavior, this component will guide you in embodying yoga principles in daily life. It also covers the professional ethics of a yoga teacher, including the teacher-student relationship, confidentiality, and more.